About the Clyde Muse Center
Dr. Vernon Clyde Muse
Dr. Vernon Clyde Muse, the sixth president of Hinds Community College, is honored with the dedication of this multipurpose facility for Rankin County. From his humble beginnings in a farming family as the fifth of six sons of a minister and devoted mother in rural Benton County to the longest serving community college president of Mississippi's largest community college, Clyde Muse has always believed that education held the key to his goals in life. It is this personal belief and value of education that has driven his career and offered many people, including the people of Rankin County, such opportunities in their lives.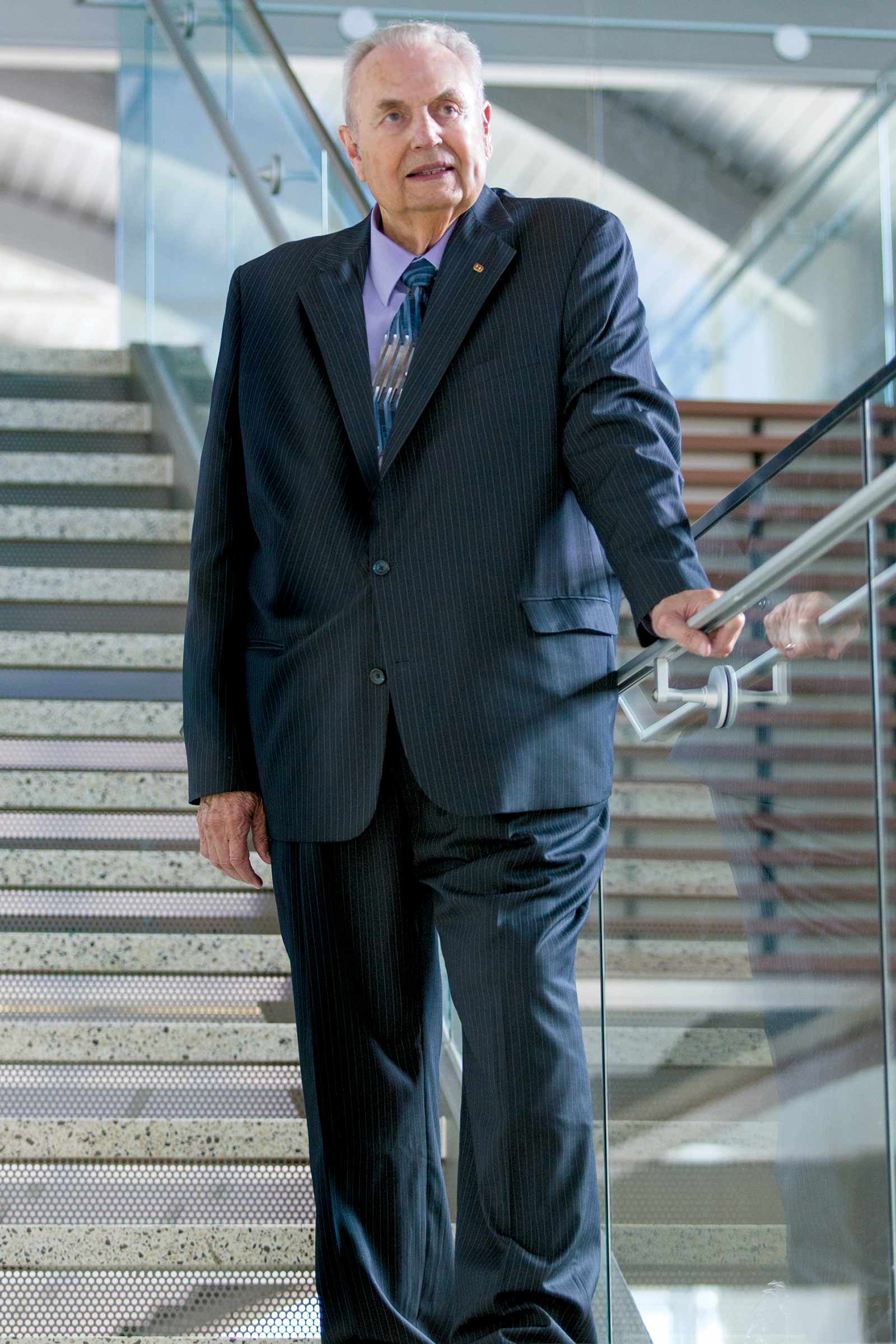 His educational journey led him through East Central Junior College, Delta State Teacher's College, and Mississippi State University. His enthusiastic instruction as a high school science teacher and his many successful years of coaching later led him into educational administration as a principal and superintendent in Mississippi public school systems. His many accomplishments and work qualified him to be chosen as President of Hinds Junior College in 1978. He invested his entire professional career in insuring that all individuals had access to an affordable quality education, the key to their own personal goals in their lives.
The development of the Rankin Campus of Hinds Community College is a testimony to his visionary leadership and to the firm resolve of a county committed to building a brighter future for its citizens. With a keen ability to build consensus, Dr. Muse led coalitions of elected officials, community leaders, and education partners past financial and political obstacles to create a comprehensive community college campus for the people of Rankin County.
Though his professional accomplishments are many, Dr. Muse is held in highest regard for his Christian service to mankind, his love and devotion to family and as a supportive guide critical in sparking interests and inspiration to scores of people for more than five decades.
The Board of Trustees of Hinds Community College is pleased to honor the man who has meant the most to the growth and development of the Rankin Campus by naming this outstanding multipurpose facility the Clyde Muse Center.